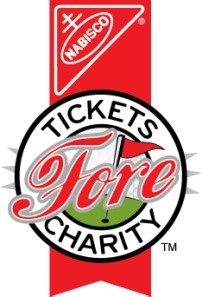 Our Three Moms Partners with Winco Foods and the Portland Open in "TICKETS Fore CHARITY"
The WinCo Foods Portland Open Golf Tournament presented by Kraft is the final regular season event on the Web.Com Tour. At least 25 PGA Tour Cards will be handed out Sunday at the conclusion of play (Tournament Dates: August 16-19, 2018). In addition to a golf tournament, family friendly events include a free concert Saturday night, interactive junior clinic with Web.Com Tour Pros, Free Pancake Breakfast Sunday, and much more!
What is "TICKETS Fore CHARITY"?
TICKETS Fore CHARITY is a program that allows nonprofits like Our Three Moms the opportunity to sell tickets to the WinCo Foods Portland Open and keep 100% of the proceeds from each sale. The program has proven to be hugely successful with over $1.2 Million raised through the 2016 event bringing the three year total to $3.1 Million directly benefiting local charities! It can be a major part of our fundraising efforts, with your help, and it is a WIN-WIN opportunity!
How can you help?
You can help Our Three Moms by going to the custom OTM link below and purchasing your tickets. Remember, every dollar you spend is a direct donation to Our Three Moms!